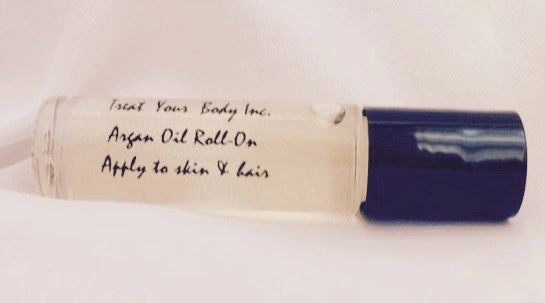 100% Pure Argan oil in a roll-on application.

Organic Argan Oil is rich in antioxidants and omega 6 fatty acids, and is believed to contain twice as much vitamin E as olive oil. It is said to contain saponins, which helps to soften the skin and restore the skin's water lipid layer, thereby minimizing wrinkles. Great for moisturizing and nourishing, helping the skin to maintain a youthful, glowing appearance.

It can be used on skin and hair! Apply as a facial serum or as a hair treatment for shiny hair.
Our Argan Oil is packaged in a roll-on applicator.
Available 10 ml Roll-On - $10.00