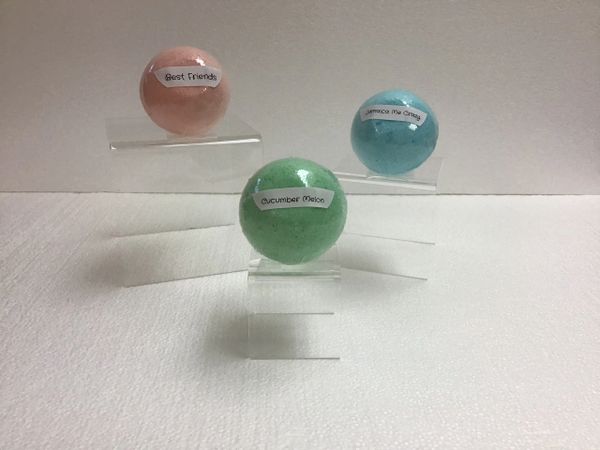 Our luxurious bath bombs will fizz your worries away! Made with sea salt, citric acid, and aromatic fragrances to soothe and relax.
Choose from 8 different fragrances.
To use: Drop one bath bomb in tub full of water and enjoy!
Have a question about a scent? Visit our "Fragrances" page or contact us!