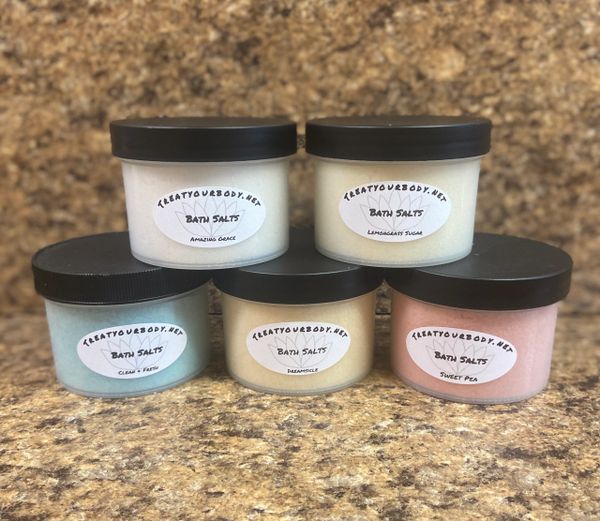 Made with pure, natural sea salt, our bath salts will help you relax and soothe tired muscles, fight stress, and help you get a good night's sleep.
Choose from a variety of fragrances. 
To use: Pour a scoop of your favorite bath salts into a tub full of water and enjoy!
Have a question about a scent? Visit our "Fragrances" page or contact us!
---
Ingredients: Sea Salt (Sodium Chloride), Dendritic Salt (Sodium Chloride), Epsom Salt (Sodium Chloride), Fragrance, Color
Net Wt 8oz/227g