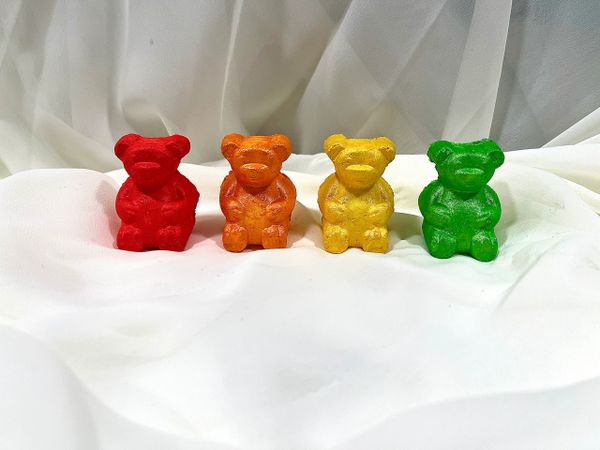 These adorable little bears create foamy bubbles for your bath! Made with shea butter and cocoa butter to help moisturize and nourish your skin. Perfect for kids too!
To Use: Crumble bubble bear under running bath water. More agitation of water will create more bubbles. Use two bubble bears for an extra bubbly bath.
Product may stain tub. Test in small area before use.
Each Bubble Bear is approx. 1oz - Colors will vary based on fragrance.