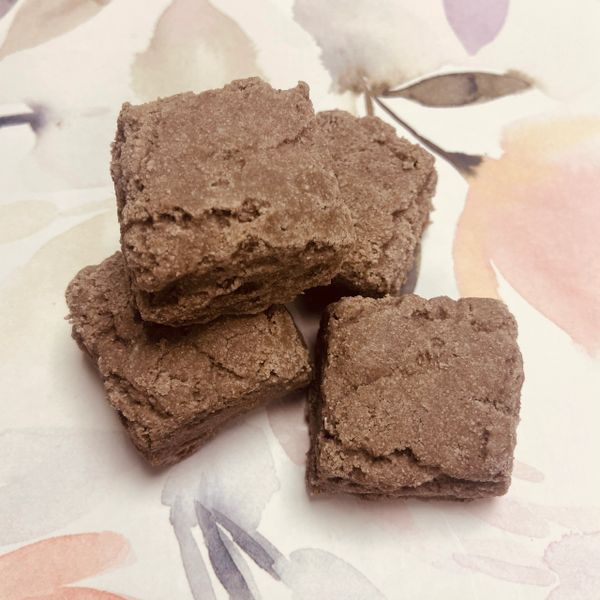 These Bubble Brownies look and smell good enough to eat - but please don't! Instead, use these in your bath to create a deliciously decadent bubble bath. Made with shea butter and cocoa butter to help moisturize and nourish your skin. Perfect for kids too!
To Use: Crumble brownie under running bath water. More agitation of water will create more bubbles. Use two brownies for an extra bubbly bath.
Each Bubbly Bath Brownie is approx. 1oz .