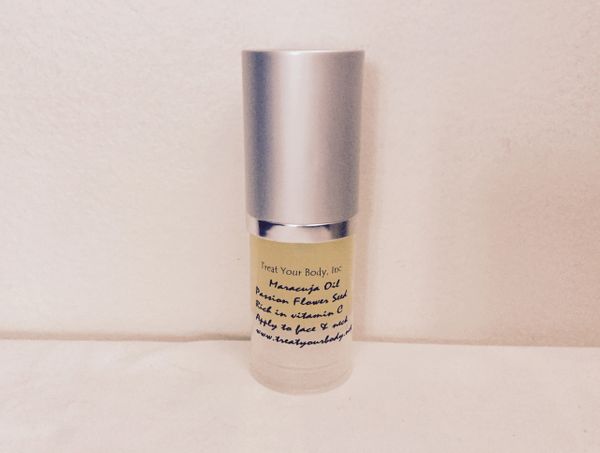 Pure Maracuja Oil is a light feeling oil, rich in fatty acids known to rebuild and repair skin. It is super hydrating and loads your skin with high doses of vitamin C know to help repair skin.
Rich in Vitamin C it provides instant hydration to quench dry skin. Pure Maracuja balances oil production to restore skin balance, decrease skin inflammation, moisturize and improve skin softness for a firmer, brighter, smoother complexion.
Directions: Best used at night to repair your skin while you sleep. Apply to face nightly and massage into skin.
Available: 10.5 ML $9.00