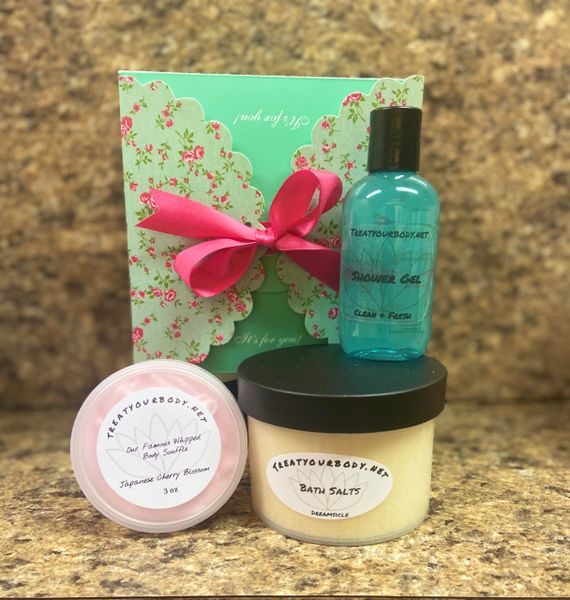 Choose your favorite fragrances to customize your gift!
Gift box includes:
3oz Whipped Body Soufflé
4oz Shower Gel
8oz Bath Salts
No substitutions on items please!
Your gift will be packaged in one of 4 floral print boxes and tied up with a customizable gift tag! Box color will be selected at random.