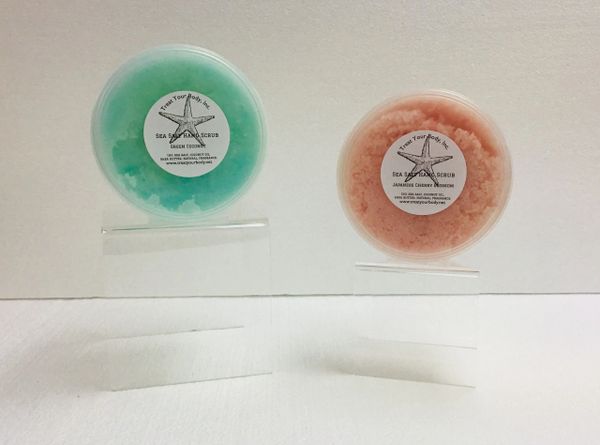 Our new sea salt hand scrub is out of this world! It will leave you hands feeling soft, moisturized, and smelling great!
Available in 10 different fragrances.
To use: Take a teaspoon of the scrub, rub it between your hands for approximately 30 seconds then rinse off with warm water. Apply twice a week. 
Have a question about a scent? Visit our "Fragrances" page or contact us!