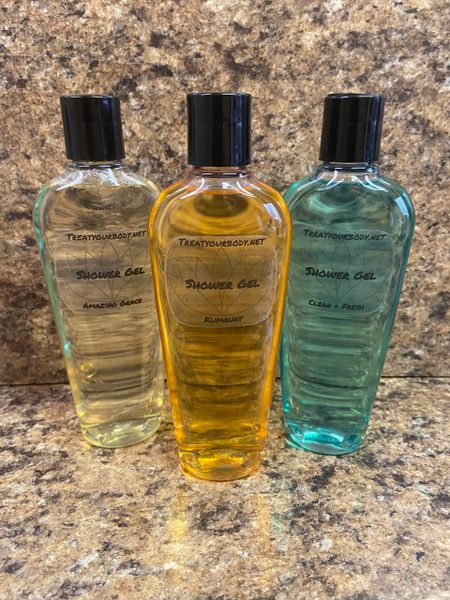 Our thick, rich shower gels are great for everyday use. They are made with a natural conditioner that makes your skin softer and a protein extract to help your skin retain moisture. 
Choose from 14 different fragrances.
Have a question about a scent? Visit our "Fragrances" page or contact us!