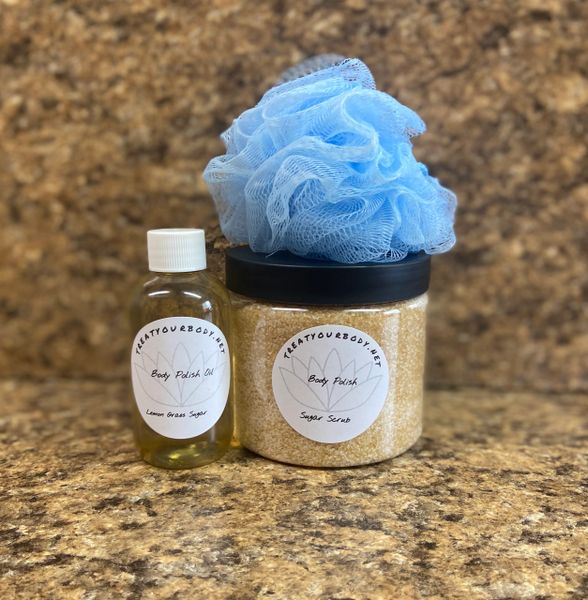 This luxurious sugar provides an effective scrub without aggravating skin, buffing away dead skin cells to leave an incredibly soft feel.
Our body polish comes in two separate containers. Before you use your body polish, take the bottle of oil and pour into the jar of crystals. You can pour the entire bottle of oil or you can pour a small amount each time before using.

To Use: Scoop out a small amount of sugar scrub into bare hands or bath gloves. Massage into wet skin using circular motions, paying special attention to elbows, knees, and heels. Rinse with warm water.