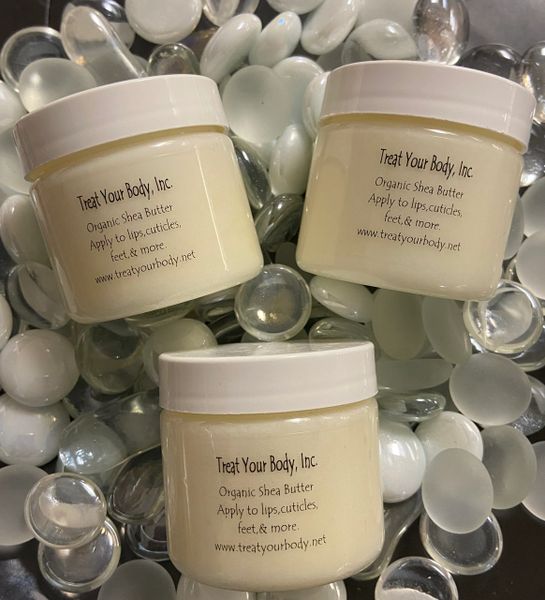 Our 100% organic shea butter has many different uses - it can help repair cracked heels and cuticles, calm inflamed skin, reduce wrinkles, and help to fade stretch marks. 
100% organic, vegan, and cruelty free.
To use: Apply to lips, cuticles, feet, or any other dry areas of the skin. If treating stretch marks, apply twice daily.