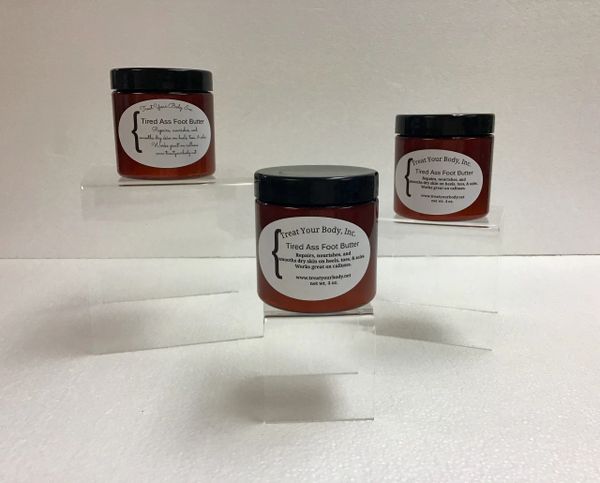 Tired Ass Foot Butter is an intensive foot treatment made from shea butter, coco butter, mango butter and almond oil. It repairs, nourishes, softens and smoothes dry skin on heel, soles and toes.
Shea Butter softens and moisturizes dry rough skin
Coco Butter is loaded with vitamins A, B1, B2, B3, C and E. Paired with its ability to moisturize like no other and its rich in antioxidants.
Mango Butter retains moisture and restores the skins softness and suppleness.
Almond Oil is a skin moisturizer which softens and moothes the skin.
How To Use: Use as needed. Massage the Foot Butter generously all over both feet.
Available: 4.oz Jar $12.00